You can help IT CAME FROM… with BUY ME A COFFEE.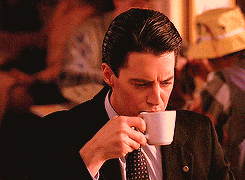 Writing and maintaining IT CAME FROM… is a true labor of love for me.
I do it for fun, to preserve my time-capsule articles and interviews, and most importantly to share my love of genre entertainment and collecting.
I have specifically chosen to make IT CAME FROM BLOG an ad-free site in order to create a positive and undistracted online experience. That means domain costs and other work/writing/research elements to populate this site come out of my own pocket — no ad revenue or paywall/subscriber revenue.
I don't even offer a Patreon level of content. Everything on this site is FREE, and I hope to make it a free experience forever.
All I ask is that if you appreciate my efforts here, please consider showing your appreciation by donating a couple bucks through BUY ME A COFFEE. It's quick and easy!
If you can't spare a couple bucks, that's absolutely fine. Instead, please spread the love, be kind to others, practice patience and forgiveness, and pay it forward in life whenever you can.
Thank you very much for your attention and show of appreciation in any form!
-David Weiner